Ceramics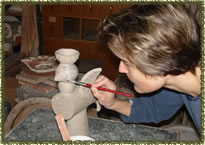 Close to the church, in the center of the historic town of Trhove Sviny, you can find the atelier of academic sculpture Miroslav Raboch (ul. Komenskeho 235). Po domluvě s panem Rabochem, který bydlí na stejné adrese, můžete navštívit jeho ateliér, ve kterém na vás dýchne atmosféra jeho celoživotní práce. Patří mezi přední české sochaře a rovněž založil rodinnou tradici výroby jihočeské figurální keramiky.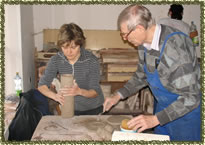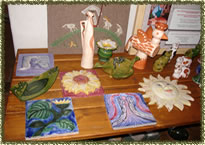 Účastníci  keramického kurzu si mohou v dílně pana Rabocha ověřit vlastní zručnost pří práci s keramickou hlínou a za použití rozličných technik si zhotovit výrobek podle své fantazie.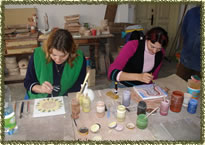 Tradiční hrnčířské dílny, ve kterých řemeslníci vypalují své výrobky ve velkých pecích na dřevo, můžete navštívit na Suchdolsku, v obcích Klikov a Rapšach.